Do you feel like having some fun in between flights?

How about snow skiing or snowboarding? Mt Hood is about two hours from Scappoose airport, offers year-round sking and snow boarding, and some of the best hiking in the world!

Would you like to spend a day on the beautiful Oregon coast? How about sending the little woman to visit more gift shops than you can possibly imagine...or stand? Hey, let's go flying and leave them to find that perfect ______ without which they cannot continue life as we know it!

Camping, hiking, hunting, fishing, backpacking, if you're into being out there, the Pacific Northwest cannot be surpassed.

If you're into the metropolitan lifestyle, downtown Portland is 20 minutes away. Shopping, theater, sporting events, car racing, art galleries, museums, rock concerts, anything and everything happens in Portland.

Walk the waterfront, visit Old Town or get lost in one of the many wooded areas inside the city limits.

Did you think your family would be bored while you're up there working hard? Think again.
Lou and Mark Coleman are father and son.




Judging from Lou's expression, it's kinda hard to tell whether he caught the fish or it caught him!

Lou is a staff member here at Columbia Aviation Center and Mark is owner of All Rivers Guide Service.

Visit his website @ All River Guide Service

Countless of these scenes exist in the forests of the Pacific Northwest.
Columbia Aviation Center, LLC is located adjacent to Columbia County RV Park, a quaint and quiet, beautiful, wooded park with full hookups, clean bathrooms and showers with hostess Donna Walker living right on site.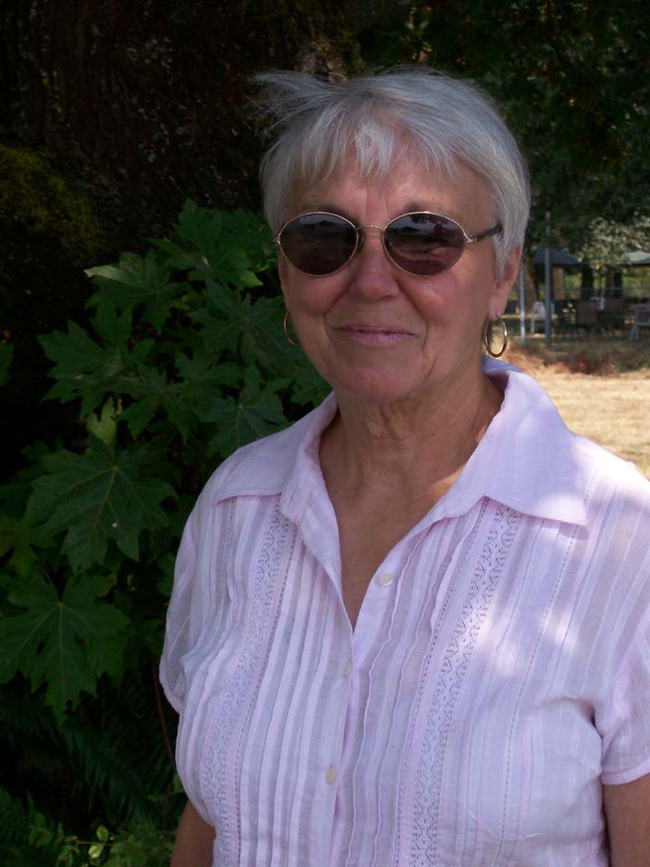 Donna is our security officer and local "go to" gal.
Located across Skyway Drive, literally a two minute walk is a quaint B&B, the Scappoose Creek Inn and The Farmhouse Restaurant, a home style restaurant, reminiscent of days gone by, with homestyle cooking that will warm you from heart to soul. Serving lunch, dinner and Sunday Brunchfest. Folks fly in from all over to enjoy this homemade cuisine and dining experience.
Scappose Creek Inn
Many other restaurants and overnight facilities are in the immediate area for your convenience, as well.
hello there
Currently, it's dry, partly cloudy with an expected high of 82 degrees.